ABOUT SERIES "THE TALE OF NOKDU"
Profile
Drama: The Tale of Nokdu (English title) / The Joseon Romantic-Comedy Tale of Nok-Du (literal title) Revised romanization: Joseonroko Nokdujeon Hangul: 조선로코 녹두전 Director: Kim Dong-Whee Writer: Hye Jin Yang (webcomic), Im Ye-Jin, Baek So-Yeon Network: KBS2 Episodes: 32 Release Date: September 30 - November 25, 2019 Runtime: Mon & Tue 22:00 Language: Korean Country: South Korea
Plot Synopsis by AsianWiki Staff ©
Jeon Nok-Du (Jang Dong-Yoon) lives on an island with his father and older brother. He is intelligent and a good swordsman. Since he was little, his father did not let him study or go to the mainland. One day, her father and older brother are attacked by a group of murderous women. Jeon Nok-Du pursues one of the assassins to the capital. Meanwhile, Jeon Nok-Du meets Dong Dong-Ju (Kim So-Hyun). She wants to shoot the king with her arrow, but Jeon Nok-Du saves her from trouble. Meanwhile, the assassin pursued by Jeon Nok-Du travels to a village of widows. To find out who and why his family was attacked, Jeon Nok-Du disguises himself as a woman and enters Widows Village. There, he meets Dong Dong-Ju again. She is an apprentice to become a gisaeng.
Notes
Supports the Monday and Tuesday 10:00 PM KBS2 time slot previously occupied by "I Wanna Hear Your Song" and will be followed by "How to Buy a Friend" on April 6, 2020. Based on the webcomic "Nokdujeon" by Hye Jin Yang (published December 16, 2014 through July 31, 2018 via comic.naver.com). The first script reading took place in June 2019 at the KBS Annex broadcast station in Yeouido, South Korea. Two teaser posters for the KBS2 drama series "The Tale of Nokdu". Ep. 9 and 10 did not air on Monday October 14, 2019 due to the broadcast of a baseball game between SK Wyverns and Kiwoom Heroes. Ep. 9 & 10 broadcast on Tuesday, October 15, 2019 instead.
Cast
Jang Dong-Yoon Kim So-Hyun Kang Tae-Oh Jung Joon-Ho Kim Tae-Woo Yun Yoo-Sun Lee Seung-Joon Lee Moon-Sik Song Geon-Hee Park Da-Yeon Yoon Sa-Bong Hwang Mi-Young Yoon Geumseona Jo Soo-Hyang Yang So-Min Han Ga-Rim Song Chae-Yoon Ko Gun-Han Hwang In-Yeop Lee Joo-Bin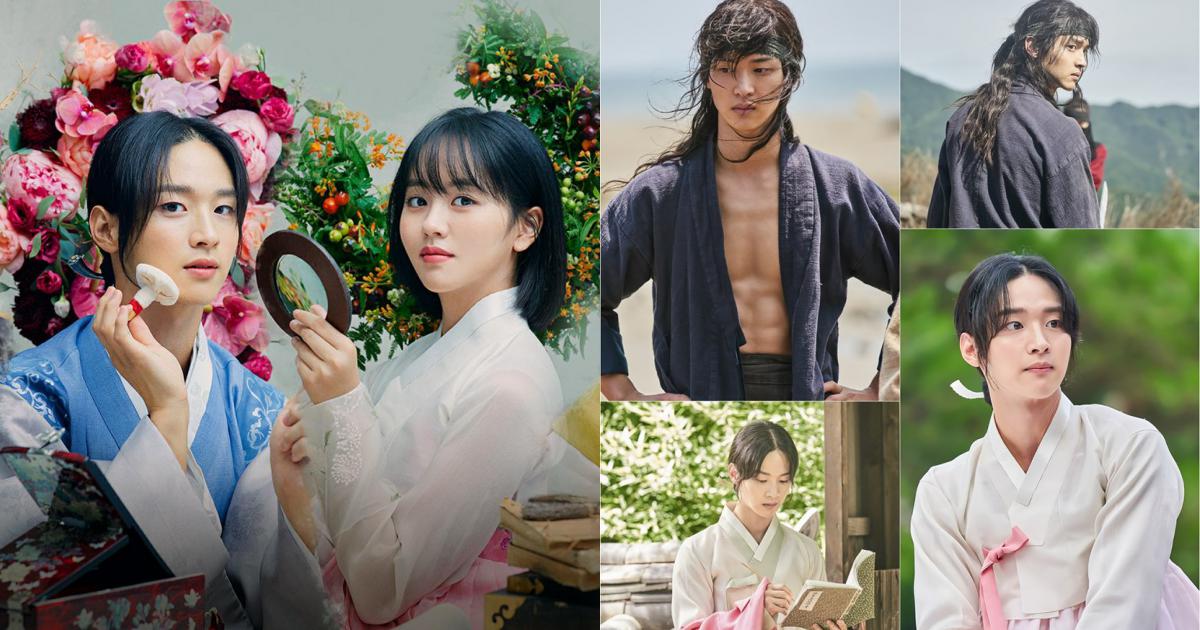 NOW YOU CAN WATCH FULL EPISODES SERIES "THE TALE OF NOKDU" ONLINE AND FREE ON XEMOVIE.COM