ABOUT THE SERIES "Little House in the Forest"
"The show's concept revolves around the two actors living off the grid for 2 days and 3 nights. The house in the forest is self-sufficient, with no access to public electricity, gas, or heat. The house is powered with solar panels and contained only an icebox instead of a refrigerator. The point is to lead a self-sufficient and minimalist lifestyle."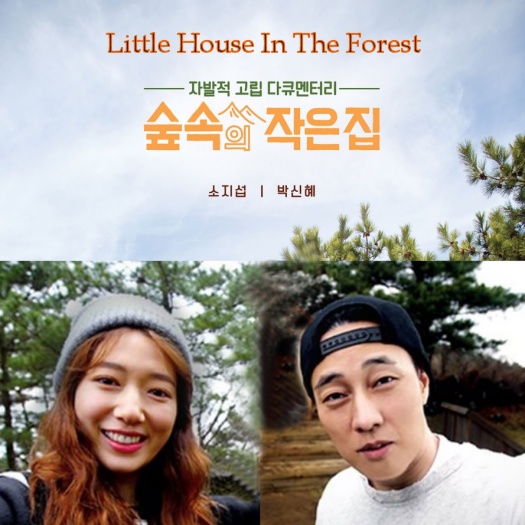 The reality show "Little House in the Forest" with the appearance of 2 famous stars So Ji Sub and Park Shin Hye. Two artists are brought to live separately in a house in the middle of the forest and away from modern life, they must find a way to adapt to nature. So Ji Sub and Park Shin Hye have to do everything themselves, the only modern equipment they have access to are cameras and emergency phones. Therefore, there were moments when both were bored, yawning, but soon, they also found a way to relieve their sadness.
Little House in the Forest CAST
Park Shin Hye
So Ji Sub
NOW YOU CAN WATCH FULL EPISODE SERIES Little House in the Forest ENGLISH SUBTITLES ONLINE AND FREE ON XEMOVIE.COM