Karnan 2021
Karnan (About this soundpronunciation (help·info)) is a 2021 Indian Tamil-language action drama film directed by Mari Selvaraj, and produced by Kalaipuli S. Thanu. The film stars Dhanush, Lal, Yogi Babu, Natarajan Subramaniam, and Rajisha Vijayan (in her Tamil debut). The film features music composed by Santhosh Narayanan, cinematography handled by Theni Eswar, and editing done by Selva R. K. Loosely influenced from the 1995 Kodiyankulam caste violence, the film features the titular character Karnan, hailing from a conservative background, fighting for the rights of his people.
After a brief-long pre-production work, the film was launched in January 2020, with the title Karnan was also announced. The film is mostly set in rural Thoothukudi district. Shooting of the film took place, following its launch, and was completed in December 2020; although production was delayed due to the COVID-19 pandemic. It was theatrically released on 9 April 2021 to critical acclaim with praise for the storyline, casting, setting, good use of metaphors, direction, performances and major technical aspects of the film. It was also one of the highest grossing Tamil films of 2021, although its theatrical run was abruptly ended due to restrictions following the COVID-19 pandemic. Publications like The Indian Express named Karnan as one of the best Tamil films of 2021.
Plot
In southern Tamil Nadu, two neighbouring villages Melur and Podiyankulam find themselves in constant conflict as the latter is denied a bus stop. Podiyankulam's inhabitants, who belong to the oppressed communities, are forced to use the bus stop of Melur for commuting, which irks the locals who belong to the dominant castes. Despite multiple petitions, Podiyankulam is constantly denied a bus stop thanks to the influence of Melur's local government.
In 1997, Karnan of Podiyankulam wins the local deity's sword as part of a competition, which had not been won for years. Weeks later he participates in an open selection camp for Reserve Police. His grandfather Yaema Raja is worried that Karnan would lose the opportunity to join government service, if his hot-headedness would involve him in any legal trouble with the Melur villagers, and is constantly looking out for him. Within Podiyankulam, Karnan and Yaeman are considered unruly by many except its chieftain Duryodhanan, who befriends them both. This does not sit well with Vadamaalaiyan, one of the village's heads who desires to marry Karnan's sister Padmini, who is far younger than him.
Vadamaalaiyan's sister Draupadhi, who is in a relationship with Karnan, misunderstands the situation during the latter's brawl with her brother and breaks up with him. Meanwhile, tensions escalate between Melur and Podiyankulam, as Karnan along with his friends and Yaema Raja vandalises a bus for not stopping by to help a pregnant lady. The bus owner files a complaint with the police and the district's Superintendent of Police Kannabiran arrives on the scene. Despite being an IPS officer, Kannabiran thinks that caste superiority is correct and natural, and he belongs to the community which is the dominant one in Melur.
Though the bus owner and Podiyankulam's residents settle the issue amicably, the incident bruises Kannabiran's ego who feels that the villagers must always be shown their place. He asks Podiyankulam's village heads to come and sign at the Area police station, only to brutally assault them for an hour and lock them up overnight. He insults them verbally and orders local police to file unrelated cases on them. Next day early morning, Karnan and others arrive to the Station and enquire about the elders. The police feign ignorance and send them out. The helper boy in the tea shop outside tells Karnan about the incidents of previous night, and Karnan storms into the Station. The guys fight off the police, find the elders on rooftop under burning sun and take them home using a confiscated tractor. Podiyankulam barriacades itself and prepares for a police attack to face the consequences of Karnan's actions. The District Collector, however, warns Kannabiran to avoid casualties at all costs.
Draupadhi and Vadamaalaiyan settle their issues with Karnan, and Yaema Raja works on providing security to the villagers. However Karnan receives his appointment letter from CRPF. He refuses to leave, but is forced to leave by Yaema Raja and the villagers, to have a better future. Minutes after Karnan leaves, the police brutally attack the village. To save his community, Yaema Raja kills himself by self-immolation, and Karnan is forced to return with sword in hand. He and Kannabiran face each other, and he traps him using the sword. He takes him hostage inside a hut, ending the clash. Karnan orders the police to bring in the MP, MLA and all important officers within an hour. Inside the hut, Kannabiran and Karnan fight, ending with Karnan overpowering Kannabiran for good. Kannabiran again exhalts his caste pride and predicts that Karnan's village will be soon destroyed due to his actions. Angered to the end, Karnan decapitates Kannabiran, and he is arrested.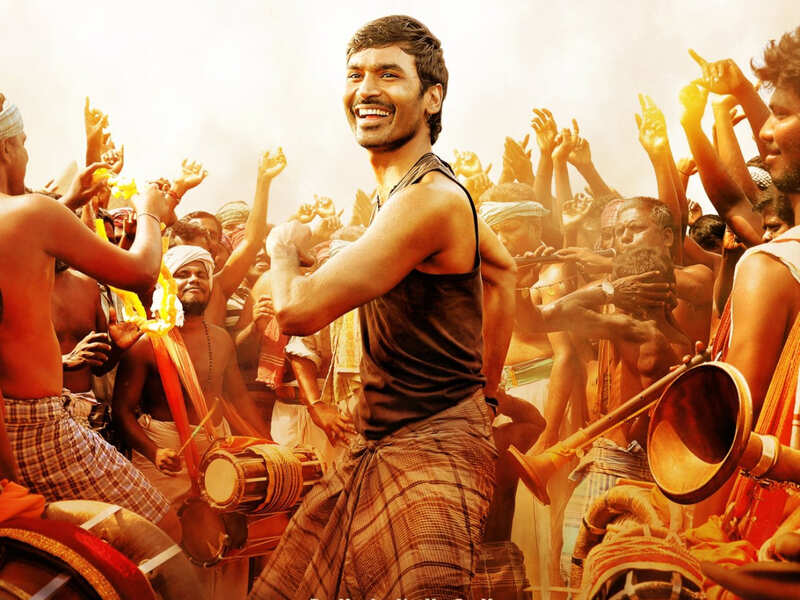 Karnan is released from jail after ten years. The village Podiyankulam has gotten a bus stop, many of the village youths are now educated, but most of the older village heads succumbed to medical issues caused as aftermath of the police brutality, Padmini is married and the village's community hall has a picture of Yaema Raja painted on a huge wall. The villagers begin to celebrate Karnan's return.
Cast
Dhanush as Karnan
Rajisha Vijayan as Draupathai
Lal as Yema Raja (Thatha)
Yogi Babu as Vadamalaiyaan, Draupathai's brother
Natarajan Subramaniam as SP Kannabiran
You can watch Karnan 2021 full HD online free with English Subtitles on Xemovie.Theri 2016 is one of the best Indian movies/series to stream online with English subtitles.